At Digico, meeting your needs is a reality and a commitment
Design support (Design for Manufacturing, Design for Testability)
Procurement and component management
BGA and QFN type component mounting
Soldering with or without lead
Conformal coating
Electromechanical integration
Test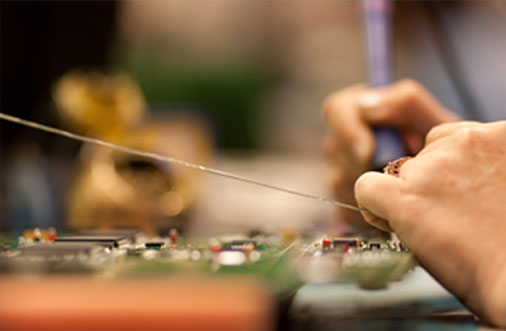 Surface or thru-hole mount
components
Washable and non-washable soldering
Cable and harness manufacturing
Warranty on manufacturing
Finish product management and logistics
Prototype
Inspection according to IPC standards
Dedicated teams
Each customer is assigned a service planning team:
Commercial project manager
Is the link between you and all Digico services, and his/her mandate is to understand your needs.
Procurement
A team (estimator and buyer) is dedicated to offer optimal and personalized purchasing strategies.
Technical project manager
Allows optimization of manufacturing processes and assembly of high quality products at a lower cost.